All ArcheAge players who were anxiously waiting for the closed beta to start can finally mark their calendars and clear their schedules. Game Founders and invited beta testers can jump in and experience ArcheAge's sandbox world less than a week from now!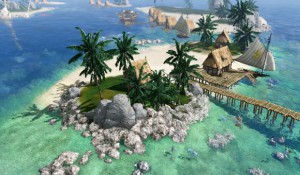 Next weekend of closed beta will begin on Thursday, July 17th at 1:00pm and will last until 1:00 PM on Monday 21st. If you obtained access to closed beta testing yourself you will be able to jump into this exciting game and finally experience pirating, crafting, questing, PvP or many other game features.
Since Founders Packs are fairly expensive many players are on the lookout for free closed beta access. You'll be happy to know that you may still have a chance to dive into the beta if you signed up on the official website, or through a number of partnered websites which should start hosting beta key giveaways shortly. We will also very likely provide you with a list of places you can grab free ArcheAge beta keys so stay tuned for our updates!